Consumer
Consumer Cancellation Rights
7.2.2015
The proliferation of electronic payment methods has, to some extent, left consumers vulnerable. Sophisticated sales organizations exploit the fact that they can quickly and easily make deductions from bank and credit card accounts, sometimes without the account-holder even realizing it.
The proliferation of electronic payment methods has, to some extent, left consumers vulnerable. Sophisticated sales organizations exploit the fact that they can quickly and easily make deductions from bank and credit card accounts, sometimes without the account-holder even realizing it. One effect of the increased popularity of electronic payment methods that has been abused with alarming frequency is that consumers reasonably assume the charges placed on their accounts, and representations concerning their responsibility for those charges, are not the product of mistake, neglect, or intentional malfeasance. Some consumers, without even knowing it, have been the victim of an unfair trade practice, and are entitled to a substantial settlement.
Let me give you an example. I recently represented a client who entered into a two-year verbal agreement with a telemarketer to make monthly credit card payments for a service that bundled and delivered periodicals. When my client tried to cancel, the company insisted that my client was obligated to eventually pay for two years' worth of periodicals (a significant sum at the rate they were charging) on the grounds that my client made a "verbal agreement" to do so. My client took the company at their word and kept paying. The company also made harassing phone calls and used coercive sales gimmicks to pressure my client into extending the agreement to five years, in an effort to make it seem like my client consented to the charges. Needless to say, my client felt trapped, and when I heard what happened, I was deeply disturbed.
I told my client that the company had committed consumer fraud by inducing payment through a misrepresentation of law. My client, in fact, had no obligation to continue paying the company. Under Pennsylvania law there are two types of agreements that must be in a signed writing: agreements for the sale of goods that exceed $500 and agreements for services that cannot be performed within one year (1). Since my client paid over well over $500 for something that would take over a year, my client's agreement should have been written down and signed. It wasn't, and therefore, my client had no obligation to keep paying.
Because of this, the company's representation that my client had to keep paying violated consumer protection statutes designed to prevent debt collectors and creditors from taking advantage of the fact that, generally speaking, big organizations know the law better than individual consumers (2). Judges have issued opinions in which they have said that misrepresenting cancellation rights is deceptive (3) and that billing charges to a credit card without the consumer's consent is unfair (4). Consumer advocacy organizations and, most definitely, law enforcement, take consumer deception very seriously.
But even when consumers are aware that they have been tricked, I have found that they still sometimes hesitate to contact a lawyer. Some consumers have hesitated to reach out to me because they think that getting an attorney involved will cause a big fight. Others are are under the impression that using an attorney to negotiate a settlement for fraudulent charges will damage their credit score. Some still feel guilty, as if the whole thing was their fault, and assume that an attorney wouldn't want to represent them. But a great number of consumers simply keep paying fraudulent charges because they are too busy with their own lives, e.g., working hard to pay their bills and spending time with their families, to be an effective advocate for themselves.
These concerns are not entirely without merit, but none of them are an excuse for fraud, especially because, in my experience, banks and credit card companies are willing work with attorneys to recover illegal charges from sellers.
I acquired my client a quick and substantial settlement without ever setting foot in court. If you are being charged for something and it doesn't seem fair, or if you are being harassed by a creditor, I might be able to help. Call or text me at (412) 690-0369 and let's uphold consumer rights together.
1. See, e.g., 13 P.S. § 2201(a) (a codification of U.C.C. § 2-201's signed writing requirement).
2. See, e.g., 15 U.S.C. 1692e (Federal Fair Debt Collection Practices Act providing that "[a] debt collector may not use any false, deceptive, or misleading representation or means in connection with the collection of any debt"); National Consumer Law Center, Federal Deception Law, Section 2.5 (2012); 18 Pa.C.S. § 4107 (state statute criminalizing fraudulent or deceptive business practices); 73 P.S. § 201-1, et. seq. (state Unfair Trade Practices and Consumer Protection Law prohibiting unfair or deceptive trade practices); Commonwealth v R&W Indus., INC, Clearinghouse No. 26,021 (Pa. Commw. Ct. 1976) (salespersons may not misrepresent the buyer's right to cancel).
3. Commonwealth v. Flick, 382 A.2d 762 (Pa. Commw. Ct. 1977) (finding against defendant seller of photo album purchase plan who, when purchasers attempted to cancel agreement to buy photo albums, lied and said that there was no right to cancel, and engaged in intimidating language toward purchaser).
4. Fed. Trade Comm'n v. Mercury Mktg. of Del., Inc., 2003 WL 23277324 (E.D. Pa. Dec. 29, 2003) (issuing preliminary injunction against company that employed telemarketers that induced business transactions by way of false and misleading statements).
Disclaimer: This blog post is an advertisement for Very Law and should not be construed to guarantee a specific result, create an attorney-client relationship, or give legal advice.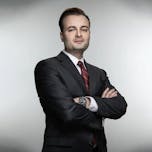 Ryan D. Very, Esq.
Proprietor
Like his grandfather who practiced law before him, Ryan Very is a zealous Pittsburgh trial attorney who works tirelessly to assert his clients' rights and promote justice.
Read Full Bio